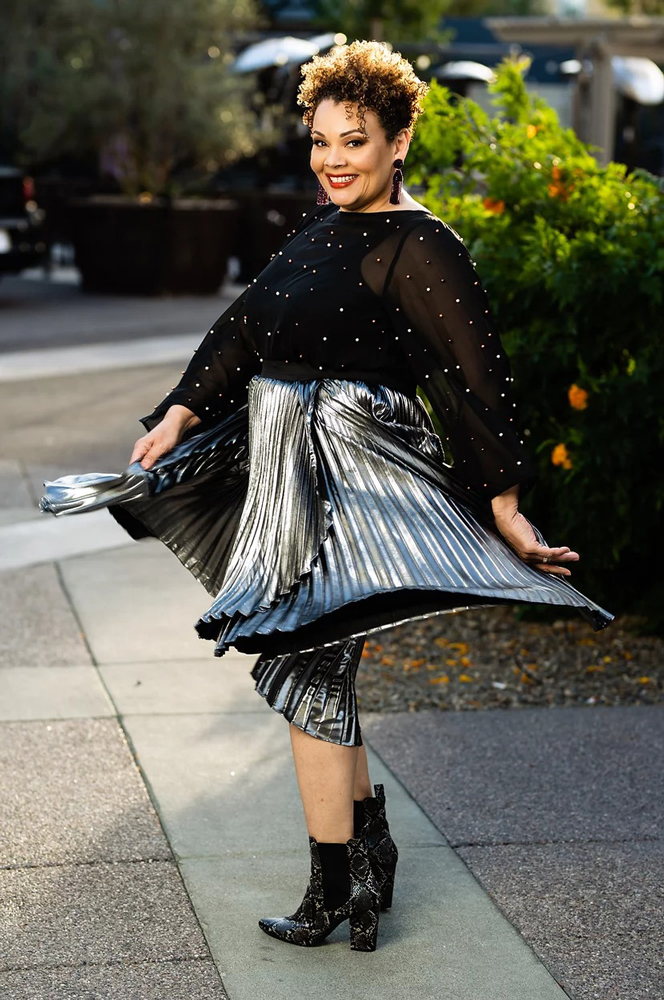 About Martha
When I was about 11 years old, I went to my first hair appointment at an upscale, trendy hair salon in Chicago, Illinois. It was then that I discovered the artistry of hair. In awe at how the hairstylists at this salon gracefully cut and styled clients, I couldn't help but think at that moment "I want to be a hairstylist!"​
After graduating from high school I moved to Tucson, AZ and attended the University of Arizona for two years. During this time, my dream of becoming a hairstylist never went away. Finally, after changing my major way too many times and moving to Tempe, AZ, I enrolled in Classic Beauty College and never looked back!
Today, with 30+ years of experience in this industry, I have no regrets and continue to strive for excellence and passion in what I do. I have obtained numerous awards and certifications from top outstanding educational companies such as Vidal Sassoon, Dudley Cosmetology University, Toni & Guy, Carla Ross Seminars, Goldwell, DevaCurl, Martha's work has been published in VoyagePhoenix, Essence Magazine, Sophisticate Black Hair magazine, Project Glossy Vol.1 Goldwell hair color book and Vedere magazine. In 2019, I also started my journey in becoming a Tight Curly Specialist earning a Cut It Kinky certificate from the prestigious I Am Black Girl Curls Academy which has helped me become the all-rounded stylist I am today.
During COVID my cousin, Robin Henry and I birthed an amazing bi-monthly meet-up "The Natural and The Professional ", to connect with women in their natural hair journey. We discussed how to take care and style their hair for digital meetings. Since salons were closed at the time, I helped educate and empower them on taking care of their natural hair at home. Since then we co-authored an e-book called the The NAP Ebook which can be purchased here.
I am very grateful to have you here and I'm looking forward to serving you in your hair journey. Remember, my goal is to take you from feeling comfortable when you walk in the door, to confident by the time you leave.