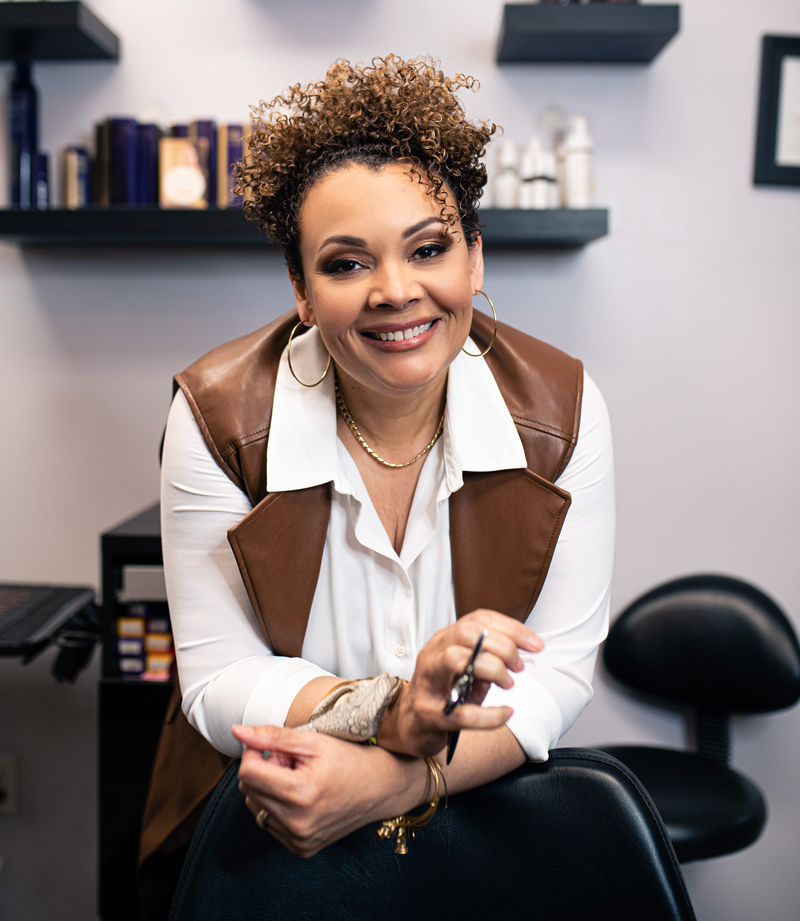 We take you from comfortable to confident
Marvelous U Styles Salon is a hair and beauty salon in Chandler, AZ owned and operated by Martha Howard. We take you from feeling comfortable when you walk in the door, to confident by the time you leave!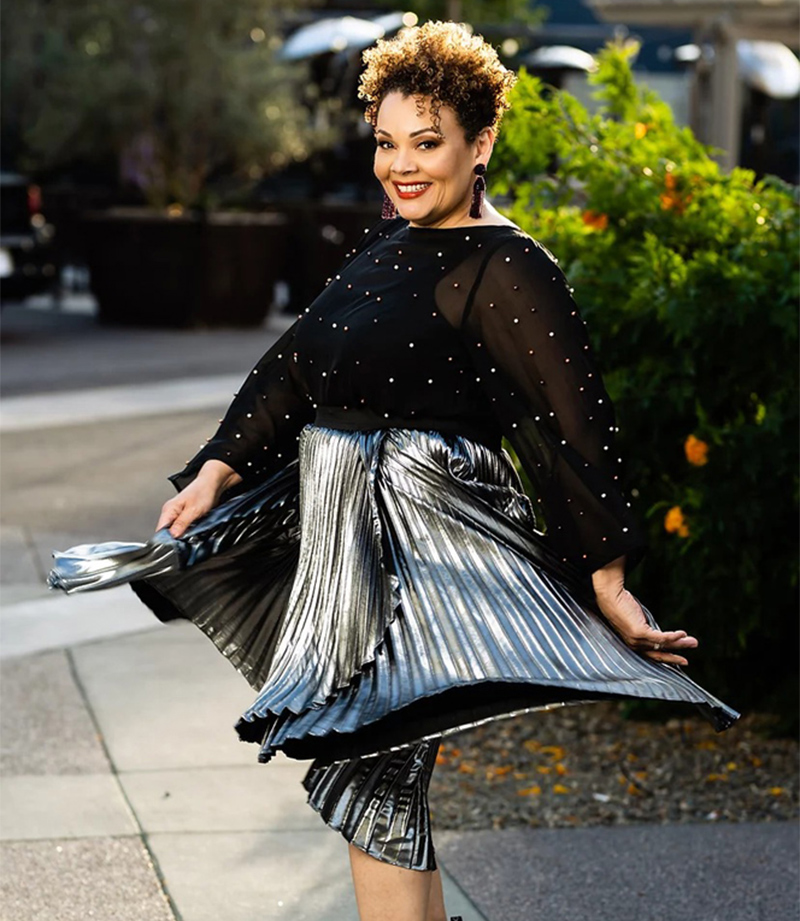 Meet Martha
Lead Stylist
Trained by Cut It Kinky as a tight curl specialist and featured in VoyagePhoenix, Marvelous U Styles Salon specializes in creative curly cuts and custom color. Martha focuses on the little details to achieve a tailored look suitable for the subtle and natural, to the creative style pushing forward with high fashion hair and the H3 effect… which is healthy, happy hair. ​
Curly Cuts
Get your hair cut by a team focussed on the health of your curls. From a light cut to a daring short pixie cut, we use precision and consistency to shape and form your curls.
Hair Color
Change it up with a Permanent, Demi-permanent or Semi- permanent color. With our fluency in all of the latest coloring techniques you are bound to turn heads.
Highlights & Balayage
Kick it up a notch with our Highlight and Balayage service. The sky's the limit on what we can achieve to give you the edge your dreaming of.
Lovely reviews from our clients
If you're reading the reviews to find out if Martha is worth your time and coin, search no further because you have found an amazing stylist! I came to Martha for a CIK (Cut It Kinky) cut and education on how to deal with my tight curly natural hair. She did not disappoint!!! She went above and beyond and answered all my questions without making me feel bad for asking them. She also, educated me on the proper products and styling techniques for my hair texture. Not to mention, my new cut has me feeling confident and excited about my hair again. Lastly, if this is your first time seeing a stylist who specializes in natural curly hair, I'd recommend scheduling for the "Marvelous U Curl Goals Restoration." Why? Because, she will educate you and give your hair everything it might need. Plus you'll also get the bomb cut. I promise, it's worth every dime! You're welcome in advance! Lol 😁

Found Martha via the "SEESOMEcurls" resource library (Alumni Directory) and she is awesome. I appreciated the education and even the hands on approach for the wash n go, which I have never worn. She helped me to see that I could have versatility with my natural hair. The service I chose was not cheap by any means, but education, a good education, is not cheap. I honestly have spent hundreds of dollars being a product junky, trying to achieve YouTube hair. I walked out with three products for my haircare routine. Martha is great. I am fortunate she is only down the mountain from Prescott. Thanks Martha!!